About s_truggling *art )space(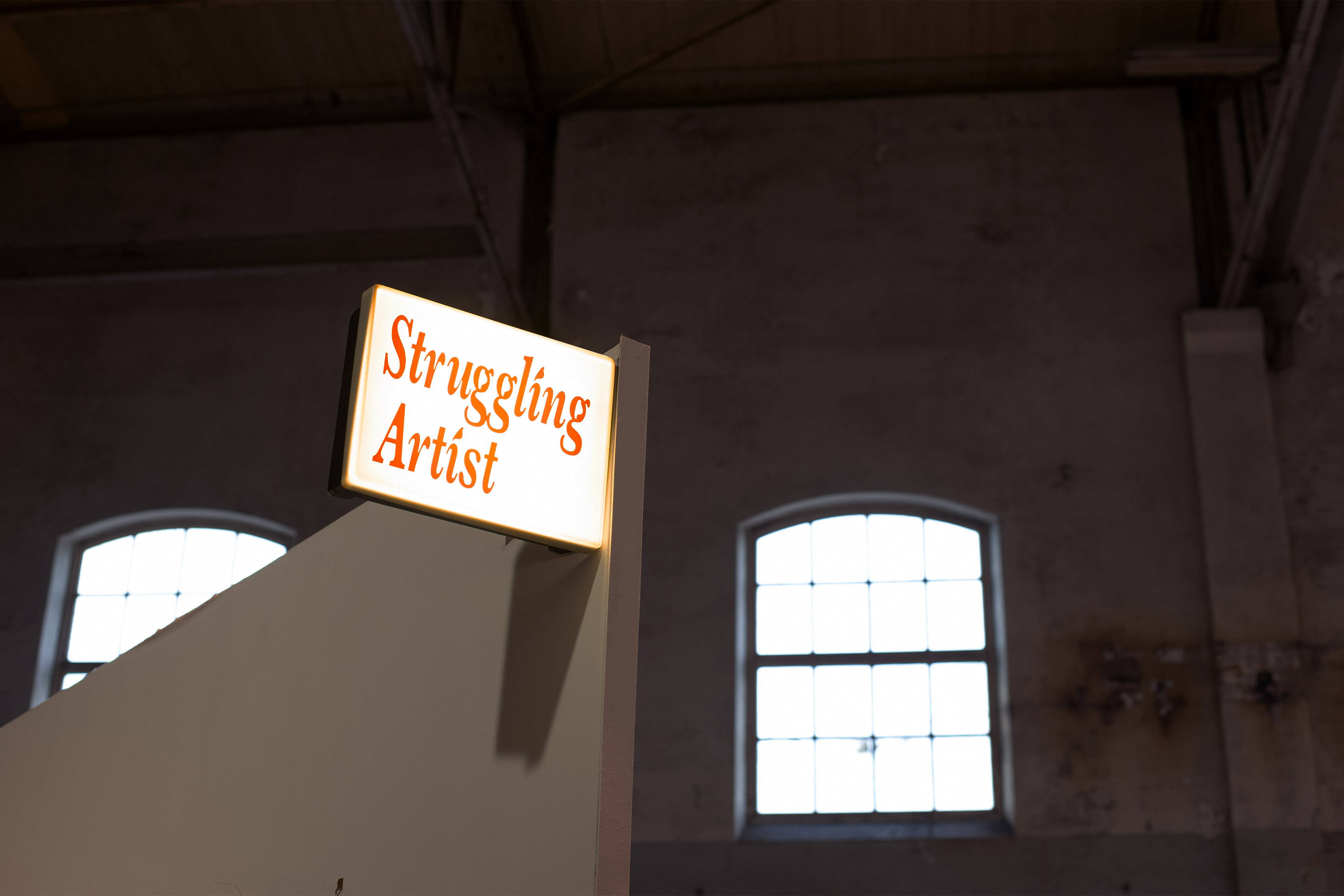 "Who are we and what we do?" "We make nice things to count on the variance of struggles."


S_truggling Art Space is an independent self-organised structure, co-founded by Hong Kong artists Jessie Tam and Tianyi Zheng in 2021, growing from the art project "The Curse and the Spells of the Struggling Artists" by Jessie in 2021. Taking the form of a consultation office, we wait for artists and audiences to check their pulse, and it all started with the anxiety of how to become an artist. If "Artists are stars in the sky some are seen some are not seen" is the curse in the art world, we invite artists to create magic spells to embrace our struggles, difficulties and failures encountered in the competitive art world, so as all the fear that comes along. Instead of looking for success and perfection, we pay attention to every little stone that kicks us a bit on the way of art-making and we invite art practitioners to join us.


S_truggling Art Space is based wherever there are possibilities and is run by Artist MeMe, Art Student MeMe, Curator MeMe, Collector MeMe, Art Writer MeMe currently. By naming ourselves as "MeMes", we welcome collaboration and everyone could be our "MeMes". Since 2021, we have created discursive projects and engaged in a wide array of collaborations with art institutions, ranging from group exhibitions, workshops, publications, online sharings and zine festivals. To forge a critical understanding and explore the art world's subconscious that is influenced by but also shaping the economy, power dynamics and social relationships in the art system, we work with peer artists in search for our own place within/without the system.


Our activities have included Independent art fair Struggling Artists at SUPERMARKET 2023 (Stadsgårdsterminalen, Stockholm), group exhibition May the Art World Tear Us Apart Til We Meet Again (Bierumer School, Bierum); Once Again in One's Hand (Mamamini, Groningen); Momentje Alstublieft, I'm Lost for Words (Pip Expo, Den Haag), TRAINING workshop When Herbs Come Together, How Far We Can Go? (Kunstinstituut Melly, Rotterdam); zine festivals Spreadzinefest (Het Resort, Groningen) and Zinecamp (WORM, Rotterdam). Our aim is to put on group exhibitions with guest curators, set up awards for struggling artists, organise open source workshops and sharings, peer-to-peer critique, round table, sharings and publications. With your support, Struggling Art Space could achieve more than what we have done and we strongly believe that we would accomplish more.



Over Struggling Art Space


Struggling Art Space in een onafhankelijk kunstenaarscollectief en één van de jongste en actieve zelforganiserende structuren in Nederland. Het produceert tentoonstellingen, publicaties, discursieve projecten en workshops met als doel een kritisch inzicht te vergaren over het onderbewustzijn van de kunstwereld, d.w.z. de verlangens die worden beïnvloed door en invloed uitoefenen op de economie, machtsdynamieken en sociale relaties. Sinds de oprichting in 2021 door Jessie Tam, beschouwt en documenteert het collectief de mislukkingen, worstelingen, uitdagingen en vragen van kunstenaars met betrekking tot kunst maken. Zich afzettend tegen success en perfectie, zoekt S.A.S. naar mogelijkheden om te dealen met het competitieve systeem en naar een eigen plek binnen het systeem.

De activiteiten van Struggling Art Space zijn uiteenlopend in vorm. Denk aan Struggling Artists magazine first issue, een publicatie van teksten als reflectie op kunst maken. Het collectief werkt(e) veel samen met andere instellingen, musea en niet-artistieke ruimtes in Nederland waaronder Spreadzinefest (Het Resort, Groningen), Zinecamp (WORM, Rotterdam), TRAINING, een workshop over kruidenthee (Kunstinstituut Melly, Rotterdam), zine display (HOK gallery, Den Haag). Eén van de lopende projecten is de tentoonstelling Once Again in One's Hand - in een Groningse tweedehands winkel Mamamini - waarmee ze vragen plaatsen bij de grenzen tussen kunst en niet-kunst en tussen kunst en koopwaar; bij de omstandigheden waarin de productie en interpretatie van kunst plaatsvindt.


For enquries please contact
strugglingartspace@gmail.com
---